We offer a wide selection of merchandise from stylish clothing to unique gifts.
And for grads, we've got everything needed to graduate in style. If you don't see what you want on the website and you can't come in to the store, please use our Inquiry form or contact us by email.
Graduates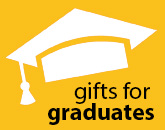 Congratulations! First, you're graduating. Second, you've come to the right place for all your needs.
Cap & Gown for convocation? Check.
Diploma frame? Check.
Class ring? Check.
Graduation gift? Check.
Earth Friendly Products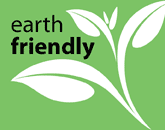 The UVic Bookstore is proud to play an increased role in campus sustainability. Two of our major commitments are our earth friendly line of stationery and an extensive recycling/composting program in Finnerty Express - our coffee shop. Our earth friendly stationery includes recycled paper, binders, writing implements and notebooks and Finnerty's disposes over 75% of their waste in recycling or in the compost.
Custom Orders
Looking for that perfect item with the UVic logo or your own personalized imprint on it? We can arrange it all, including:
gifts for visitors, speakers, retirees or award recipients
personalized stationery
conference packages with customized pens, lanyards, mugs, tote bags and more
merchandise with your department name on it for meetings
For more information about custom orders
click here